GMC Tire Care Tips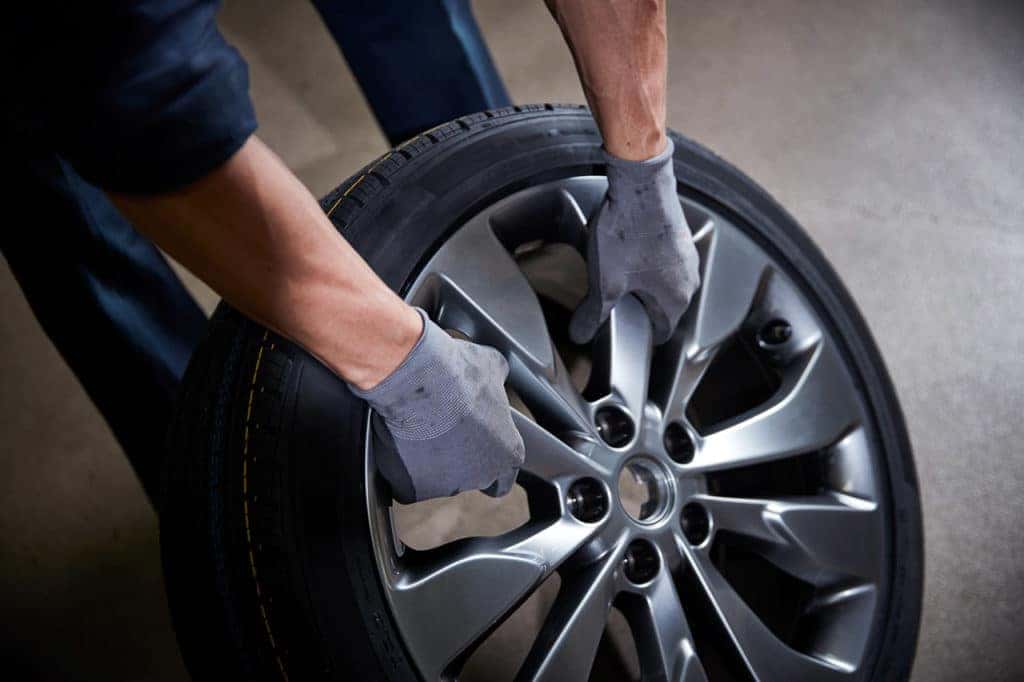 As the only part of your GMC vehicle that keeps you connected to the road, the tire is critically important. Tires aid in both performance and safety, and it is vital to keep them properly maintained.
Here at Zeigler Buick GMC of Lincolnwood, our mechanics are ready to get your GMC tires back into top conditions. These are some tire care tips for GMC SUVs.
Proper Inflation
Keeping your tires inflated to the proper PSI (pounds per square inch) is important and simple. Your tires are designed to function best at a certain PSI and overinflating them can lead to premature wear and increased risk of a blowout. Underinflated tires can lead wear out more quickly and lead to decreased fuel efficiency.
Tire Inspection
When you bring your GMC SUV to our dealership for service, we will do a thorough inspection. Tires are subject to a variety of hazards when you drive down the road, and they can suffer gashes, cuts, and embedded road debris.
Keep in Alignment
The front tires of your car need to be aligned periodically to ensure that there is not an excessive amount of difference in the way the tires are pointing. Hitting potholes can knock your car out of alignment, and our tire technicians will measure the amount of tow in and tow out on your vehicle's wheels and adjust them according to manufacturer specifications.
Rotate Tires Regularly
Tire rotations are an important part of regular maintenance. Rotating your tires will even up the wear and gain extra life out of your tires. Typically, we recommend getting a tire rotation every six months.
For more tire maintenance tips, consult our mechanics at Zeigler Buick GMC of Lincolnwood.